Home

/

Comfort Sunshiny Days Fabric Conditioner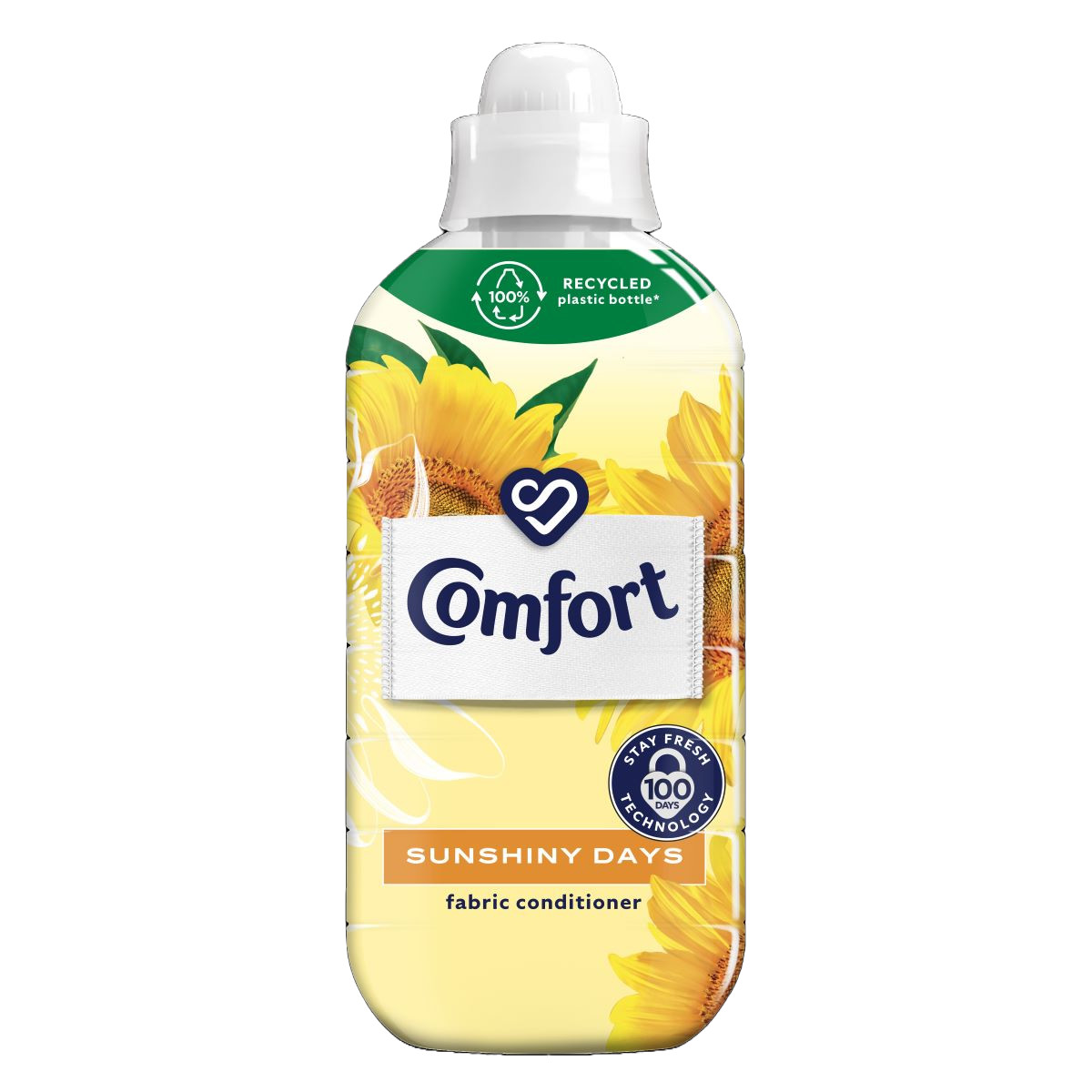 Comfort Sunshiny Days Fabric Conditioner
Enjoy 100 days of freshness + fragrance* with Comfort Sunshiny Days Fabric Conditioner. We've developed Comfort Creations Sunshiny Days Fabric Conditioner to keep clothes fresh and clean long after each wash. Our fabric softener features Stay Fresh technology, designed to lock in fragrance, to deliver 100 days of freshness + fragrance*. This fabric softener features a long-lasting fragrance combining zesty orange and floral jasmine with a musky cedarwood base to leave your clothes smelling fresh and clean. *After storage and line drying.
Benefits
Comfort features Stay Fresh technology which is designed to lock in fragrance, giving clothes 100 days of freshness.
The bottle for this Comfort Fabric Conditioner is made of 100% recycled plastic and is 100% recyclable**.
Comfort Fabric Conditioner helps to smooth the fibres of your clothes, making them feel extra soft.
Recycled plastic bottle excluding cap and sleeve & recyclable excluding sleeve**.
Dose straight into your washing machine drawer. Do not pour directly onto fabrics. Wash hands after use. You do not need to dilute.