NEW Comfort Ultimate Care goes beyond normal fabric conditioners to protect clothes from damage with the inclusion of our Pro-Fibre™ technology, something you'll only find in Comfort Ultimate Care. ​
Discover just what Pro-Fibre™ in Comfort Ultimate Care can do to your clothes here. 
Colour Protection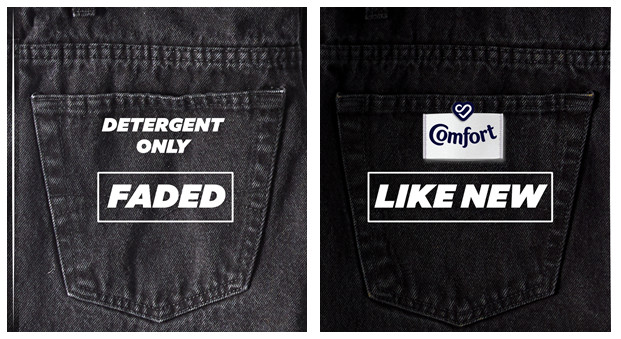 Have a fair few black clothes in your wardrobe? Notice how black jeans love to fade quickly? Pro-Fibre™ technology maintains colour vibrancy and vividness (and not just black, all colours!) – just look at these jeans after 15 washes. 
Shape Protection​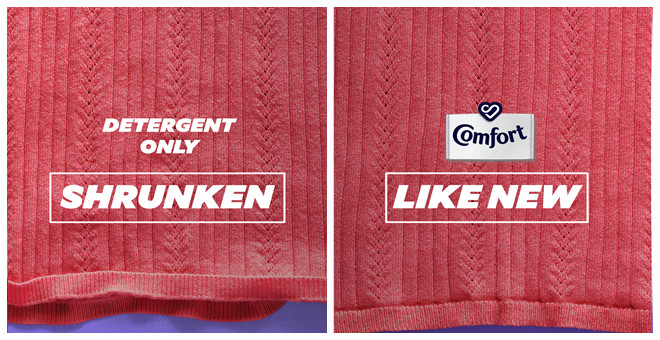 Your favourite t-shirt losing its shape in the wash. Nightmare! Embarrassing wardrobe malfunctions. Even more of a nightmare!  ​
Pro-Fibre™ technology forms a protective, flexible network around fibres that prevents them from shrinking in the wash. Simply put, it preserves your t-shirt's shape, and protect your modesty too. This picture was after 7 washes. 
Print Protection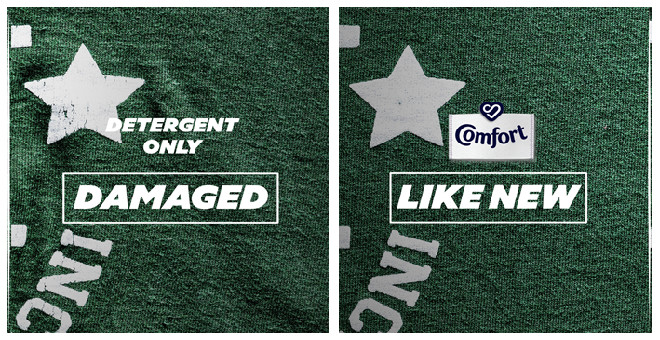 Has the print cracked and faded on your much-loved band t-shirt or logo'd garm after just a few washes? ​
This t-shirt has been washed 20 times and you can see how it still looks just like new, thanks to Comfort Ultimate Care. 
Fibre Protection​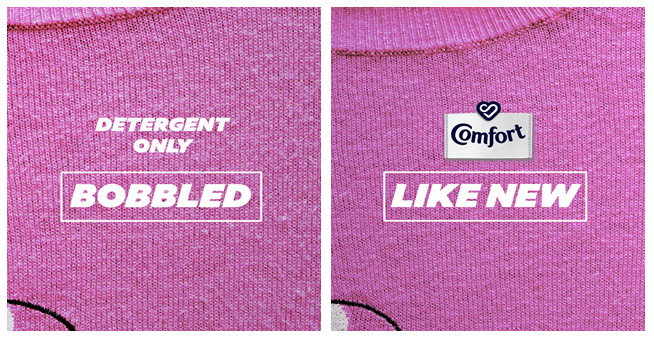 Delicate woollen garments are tricky to care for because they start to form little balls of fluff on the surface known as bobbles. While you can use razors and defuzzers to remove the bobbles, there's a good chance you'll damage the fabric and make them look thin and threadbare. Stopping the bobbles forming is the name of the game. 
This wool jumper has been washed 7 times, and the Pro-Fibre™ in Comfort Ultimate Care has formed a protective, flexible layer on the fibres that prevents them from rubbing together in the wash. Now your clothes can look smoother and newer for longer.  
#LongLiveClothes